Wood Water Stove Accessories
We have some popular options and upgrades that can help you to quickly connect your pool or hot tub and be up and running in no time. It is VERY IMPORTANT when connecting the wood water stoves that you do not use conventional schedule 40 PVC piping. The wood water stoves can reach boiling temperatures and as such the regular PVC piping will melt and loose its shape. USE only CPVC piping (grey in color) when connection the wood water stoves to a pool or hot tub if using thermosiphon. If you are attaching the heater to an existing pump system then ensure the pump is active whenever you are operating the wood water stove. This will ensure you the piping stay cool.
Our heaters are warranty up to 1 BAR or 14 PSI. Most pool and hot tubs operate above this. It is very important to add a pressure reducing valve when hooking up to a pool or hot tub if you do not know the operating pressure. Failure to do so can cause possible damage to the heater and void the warranty. A pressure reducing valve is added in line before the heating input this way the valve will keep the operating pressure entering the heater to 1 BAR or 14 PSI or less.
Thermosiphon Connection Kit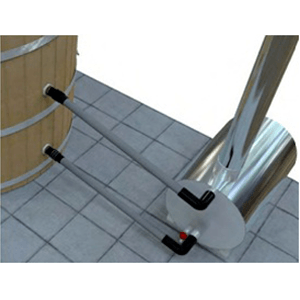 The popularity of a heater that uses no electricity is what drives our business. Heating wood fired hot tubs, plastic spas and pools using thermosiphon provides a NO noise, ultimate Zen Experience. Our Thermosiphon kits quickly adapt to any hot tub or pool by inserting two wall ports into the tub/pool.
High temperature silicone couplers and high temperature CPVC 1 ½" are connected using stainless steel clamps. Ideal for up to 4 feet away from the tub. When buying this option, please chose the size of wall ports. Wood hot tubs require a longer shank than acrylic or fiber glass tubs, so we offer both sizes.
NOTE: regular PVC or ABS pipe should never be used as it is not rated for high temperatures and will melt.
---
Forced Circulation – Integrated with existing pump/filter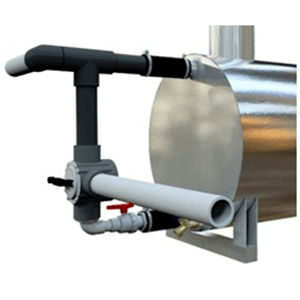 This connection kit is ideal for pool or spa owners that have an existing pump and want to use this to force the water through the heater. By doing so the system will heat up more evenly without layering hot on the cold water. Our Wood Fired Pool heaters are rated up to 14 PSI. If using a strong pool pump it is recommended that a pressure reducing valve is installed. Hot tubs should only use a circulation pump with a wood heater and never a jet pump. The integrated 3 way diverter valve allows owners to fine tune the flow going into the heater allowing the heater to raise the water temperature faster resulting in a better internal burn chamber.
---
Pressure Reducing Valve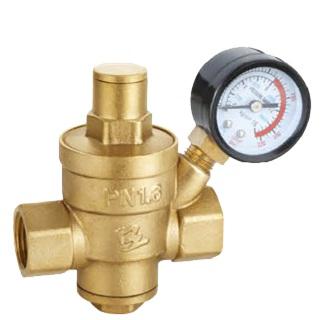 A pressure reducing valve is used when a pool or hot tub pump exceeds 14 PSI. This is max recommended operating pressure for our wood fired pool heaters when used with an existing pump. The pressure reducing valve should be set for the minimal flow which is between .5-1 Bar or 7-14 PSI. The large pressure gauge shows you the pressure setting and can be adjusted by turning the setting nut. The connection is 1 ½" FPT for a standard 1 ½" PVC MPT adapter. If you do not know the system pressure then this option should be purchased to ensure you are operating in the safe pressure range.
---
Forced Circulation kit – with Independent pump/filter
          
If you want the best of both worlds then our complete forced circulation kit with independent pump and filter is ideal to get the most of your wood fired water heater. The energy efficient 1/8 HP pump quietly circulates the water through the heater unit as well as a 50 ft2 filter to give you the cleanest water without the layering of the hot and cold. This system is ideal if you want to keep the water in your hot tub for long periods as the filter will remove any debris that can feed algae and bacteria. The 3 way diverter valve allow you to shut off supply to the hot tub when not in use to reduce heat loss when just circulating water.
---
Balboa Heat EFX – Inline Heater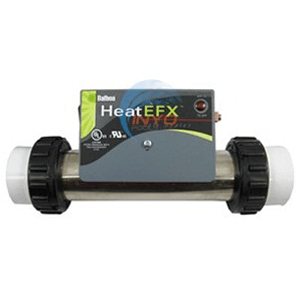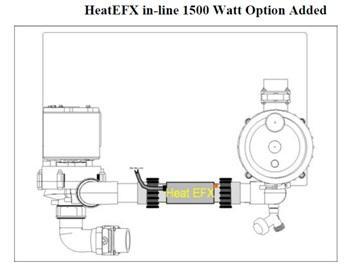 This small inline line heater can be easily added to our integrated forced circulation system to provide stand by heating which will help maintain temperature and avoid freezing. The Balboa Heat EFX is 1.5 Kw and plugs into a GFCI protected 120 VAC outlet, alternatively it can be attached to a timer for more flexibility. This is not a primary heater and should only be used to supplement heat when primary wood fired heater is not being used.
---
Port Plugs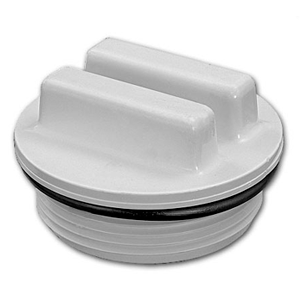 If you want to use you wood burning hot tub heater during the winter, there is a simple solution! Install port plugs into the top and bottom wall port inside the tub. This isolates the tub from the heater. Now you can simply drain the water from the inside of the heater without draining the tub. This will prevent damage to the heater in the freezing winter months. The next day you can remove the hot tub cover and remove the port plugs and start up your heater for a few minutes and you'll be tubing in minutes instead of hours.
---
Low Profile Gate Valves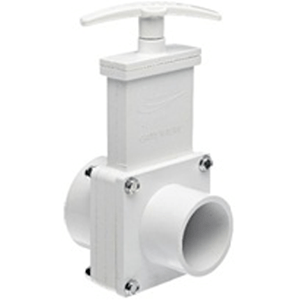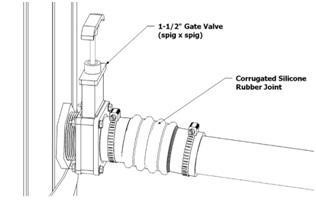 Similar to port Plugs, the gate valves have a "street" connection to make a tight fit into the back of the wall port, so they won't freeze. Simply close off the valves when the fire is completely out and drain the water in the wood fired hot tub heater.
Note: this system can be dangerous as customer could fail to open the valves causing when restarting the heater causing potential injury/damage should the heater explode.
---
Spa Frog Mineral Sanitizer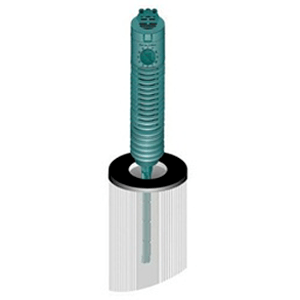 Spa Frog is a revolutionary spa treatment that reduces or eliminates the need for harsh chemicals. Using a small blend of EPA certified mineral's they attack and destroy foreign debris and bacteria and algae. Simply place the Spa Frog inside the tub or inside a filter canister and you will enjoy a clean odor free hot tub for up to 4 months.
---
Floating Thermometer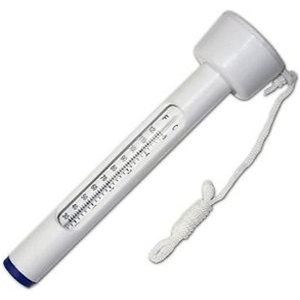 All hot tubs need a floating Thermometer to accurately measure the water temperature. It should be noted that when using a thermosiphon only pool/hot tub heater, you will get layering as the hot water rises in the tub. Stirring the water frequently will give you the best results.