Wood Fired Spa & Pool Heater Installation
Thermosipon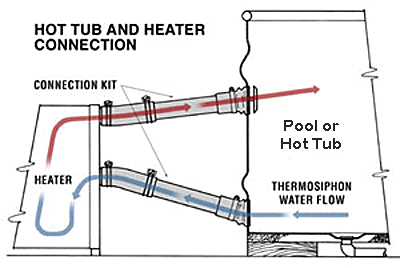 Installation for Thermosipon
You should attempt to locate the unit within 5' of the hot tub or pool.
A top port connection and bottom port conection needs to be made into the pool or hot tub. These should be at least 18" appart from each other.
Connect the Wood Fired Heater to the pool ports using 1 1/2" high temperature piping or flex hose. Note: regular PVC pool pipe will get very soft under normal operating temperatures and should not be used.
Connection kit for Thermosipon

With a Pump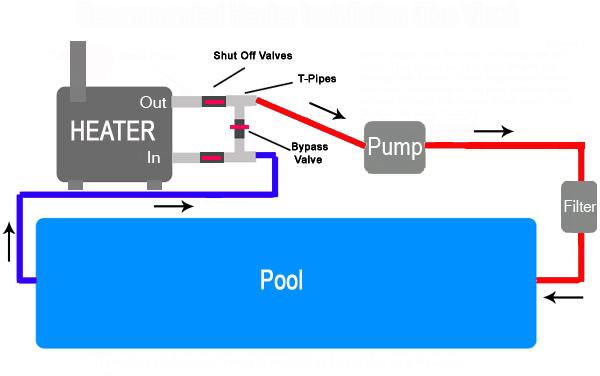 Installation with a Pump
A by pass valve should be created to ensured proper servicing.
ensure that flow is on the suction side of the pool pump to minimize presssure
Never exceed 10 psi
Pump must be on at all times when the wood water stove is in operation
Use HPVC pipe (high temp rated) at or near the wood water stove
Connection kit for Forced Circulation